beyond 7/2
Inspiring kids and their communities to live active, healthy lives and pursue their biggest dreams.
Devoted to making a difference
BEYOND 7/2 is a registered non-profit 501(c)3 with the mission of inspiring kids and their communities to live active, healthy lives and pursue their biggest dreams.
Prior to setting out for the mountains in 2015, Colin and his wife, Jenna, established a nonprofit, Beyond 7/2, in an effort to do something more. Colin's world record ambitions would serve as a catalyst for change with the larger purpose to positively impact others.
Colin's active, healthy childhood laid the foundation for his success as an elite athlete today. He knows that he was fortunate to be exposed to healthy principles as a youth and sport was a pathway for him to excel. Colin and Jenna hope these athletic projects and record-breaking performances will inspire everyone to dream big, set goals all with the foundation of a healthy life.
To date, Colin's community efforts have impacted hundreds of thousands of children across the country since Beyond 7/2's inception. Colin speaks in schools, engages children in virtual field trips and utilizes social media for scale all dedicated toward making a difference.
Colin continues to pursue his passion for pushing his limits to show the next generation and people of all ages and backgrounds that anything is possible. With new adventures and athletic pursuits on the horizon, Colin and Jenna's commitment to doing good remains.
Latest Impact
During The Impossible First, Colin and Jenna invited school kids from around the globe to engage with Colin's journey via Antarctica based curriculum developed in partnership with renowned STEM educator, Dr. Drizzle. Over the course of the expedition they had over 30,000 students from over 100 schools across 6 continents participating in The Impossible First Jr. Challenge.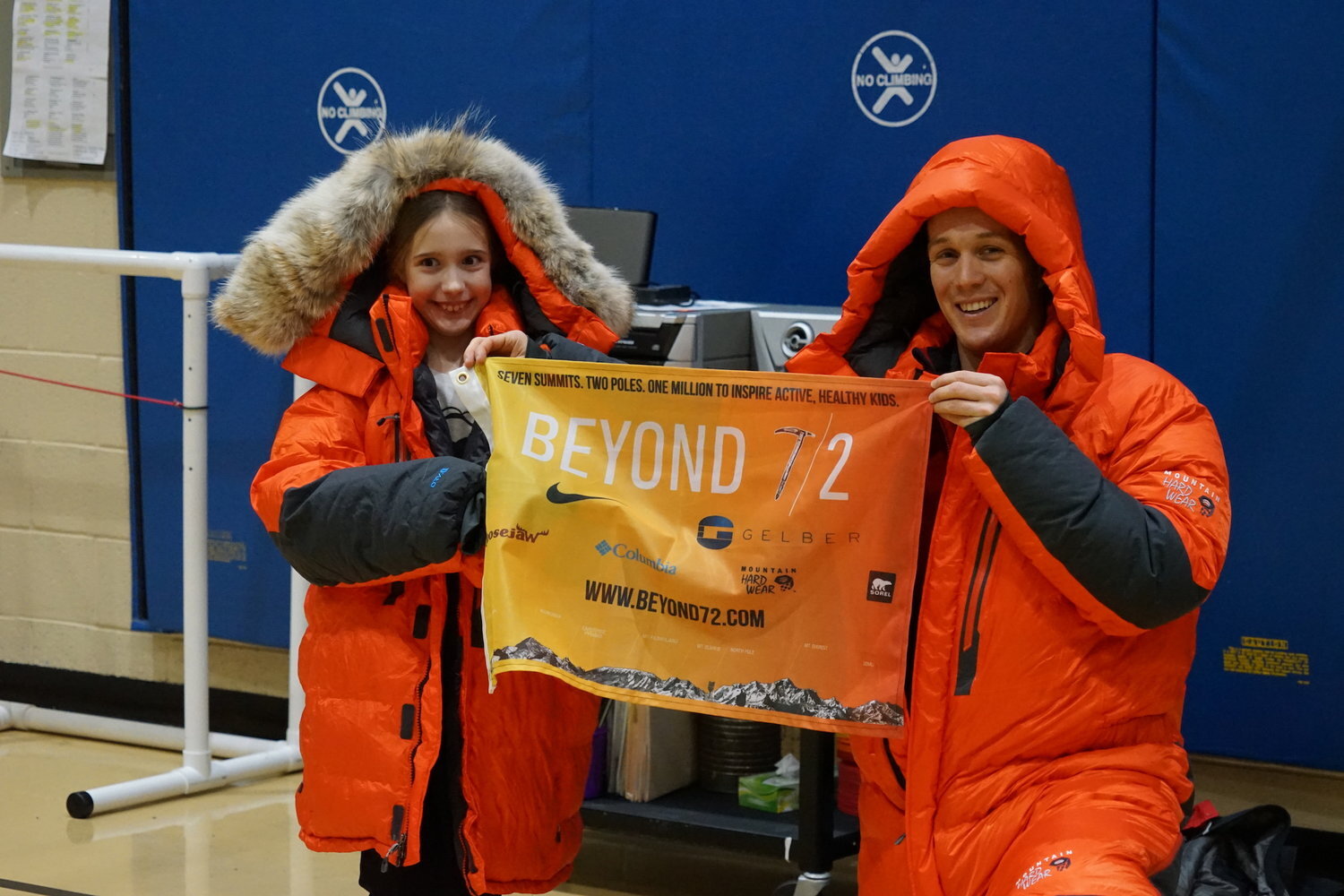 It's always been about more than 7 peaks and 2 poles
The purpose lies beyond the expeditions - it's about inspiring, encouraging, positively impacting others.
What began as a non-profit project in 2015 paired with an ambitious athletic endeavor has grown into an organization that thrives on spreading inspiration and wellness to kids and communities around the globe.